Kahala Brands Franchising Press and News Room
Welcome to Kahala Brands' online Press Room. Here you can find the latest news from Kahala Brands including company announcements, brand introductions, video and media resources.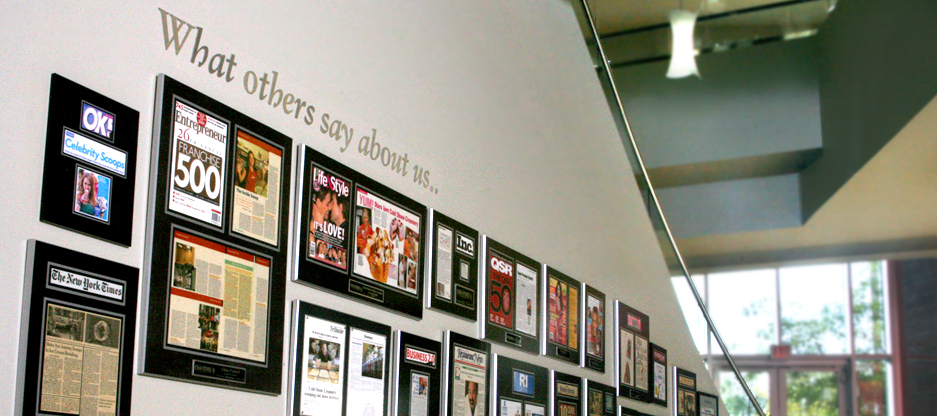 Maui Wowi Discounts Smoothies for Straw-sharing Couples and Solo Sippers This Valentine's Day
SCOTTSDALE, Ariz. – (Feb.  6, 2018) – Maui Wowi® Hawaiian Coffees and Smoothies (www.MauiWowi.com) is bringing back its popular Valentine's Day deal, offering its delicious fruit smoothies for only $2.14 on Feb. 14, 2018, available at participating retail locations.
With the brand's average small smoothie price coming in at $3.99, treating yourself to a small smoothie will be nearly half off. All Maui Wowi smoothies are naturally gluten-free and packed with deliciously healthy ingredients like bananas and live-cultured, probiotic yogurt. Customers can order traditional smoothies like Strawberry, Mango Orange or Piña Colada or choose from a list of other specialty blends like the Hawaiian Dreamsicle, Tropical Sunset, and Wistful Waikiki, which combine two classic flavors for a refreshing new taste.
"Whether you're celebrating with your significant other, your friends or yourself, Maui Wowi wants to make Valentine's Day as sweet as possible for everyone," said Mike Weinberger, brand president of Maui Wowi.  "Our $2.14 smoothie special has become a beloved tradition for singles and couples alike. Regardless of whether you're sharing a straw with a Valentine or not, a Maui Wowi smoothie is the perfect better-for-you option."
In addition to this sweet deal, if coffee is your sweetheart's second love, spoil them by bringing home a bag of Maui Wowi's rich, gourmet Hawaiian coffee, available at participating locations and online at Shop.MauiWowi.com. With the choice of either whole bean or fresh ground coffee, Maui Wowi offers a variety of roasts including 100 percent Kona and flavored options like Chocolate Macadamia Nut and Toasted Coconut.