Community
With locations spread out across the globe, we know how important it is for each franchisee to engage and be involved with their local community. We are no different. Kahala Brands' employees work hard to give back to the community surrounding our Headquarters and are grateful to be able to serve many different organizations.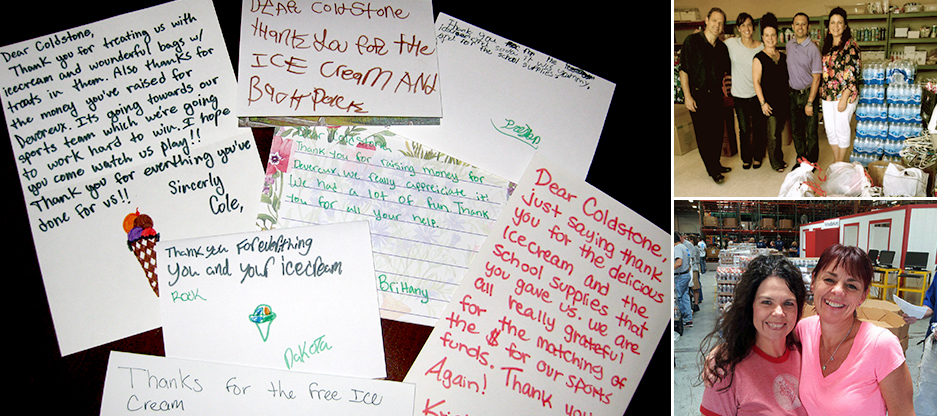 Internal Organizations
Kahala Cares

Mission: To provide a forum to develop and empower the Kahala Brands community, both personally and professionally, while increasing awareness of issues specific to diversity and inclusion, to build a "Best in Class" global organization.
Diversity Statement: Kahala Cares celebrates the unique talents, strengths and perspectives of our diverse community as we strive to make Kahala Brands a "Best in Class" global organization. We believe in developing and maintaining a diverse and inclusive workforce that will strengthen the Kahala Brands community. This commitment includes the establishment of goals, education, employee relations and community outreach in support of our Mission Statement.
---
External Organizations
Phoenix Children's Hospital®
Opening in 1983, Phoenix Children's Hospital has been providing families across the Southwest with world-class healthcare. Within the last 30 years, it has grown to be the third largest children's hospital in the country and plans to continue its expansion in order to meet the growing needs of its young patients.
As the sole licensed children's hospital in Arizona, Phoenix Children's provides medical care for over 50 pediatric specialties. The mission of Phoenix Children's is to provide hope, healing and the best healthcare for every child and family that walks through their doors. That being said, the hospital realized they needed to offer way more than just medical care. Through their Child Life Program, rooms were designed to reduce anxiety and fear in both patients and their families. Playrooms and Teen Rooms give both patients and their siblings a chance to socialize with other children of like ages, by meeting, playing games, and joining in on sponsored activities.
Kahala Brands is a proud sponsor of Phoenix Children's Hospital, having multiple brands committed to making a difference. America's Taco Shop® hosts "Carne for a Cause" annually; a 1-day event in which 100% of all proceeds are donated to the hospital. Cold Stone Creamery® and Blimpie® host benefit nights, raising money for this valley organization and donate product to various events.
Whether it's hosting banana split parties for the children, hosting fundraisers at local Cold Stone Creamery and Blimpie locations, or donating proceeds through America's Taco Shop to raise money, Kahala Brands is thrilled and honored to be a sponsor of Phoenix Children's Hospital.
Best Buddies®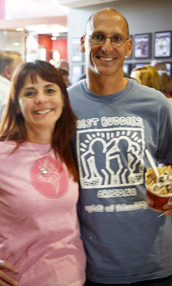 Benefiting over 700,000 individuals worldwide, Best Buddies acts as a non-profit organization devoted to creating a volunteer movement for those with disabilities. Best Buddies notes that the disabilities they come across can be both intellectual and developmental. Therefore, chances such as leadership development classes, integrated employment opportunities, and one-on-one friendships with those who are outside of their normal environment, are provided. Seeking to change society's views of people with disabilities, Best Buddies establishes friendships which help both disabled and nondisabled people gain confidence and expand their knowledge of the world around them.
Best Buddies has a variety of programs aimed at creating long-lasting, meaningful friendships for people that suit specific longings and needs. Teaming up with Best Buddies since 2011, Cold Stone Creamery believes in everything the organization stands for. It is our pleasure to interact with and host ice cream socials for the group. In true Cold Stone Creamery fashion, we want all customers to be able to feel carefree and happy when enjoying our great ice cream, and together, Best Buddies has provided that back to us.