Kahala Brands Franchising Press and News Room
Welcome to Kahala Brands' online Press Room. Here you can find the latest news from Kahala Brands including company announcements, brand introductions, video and media resources.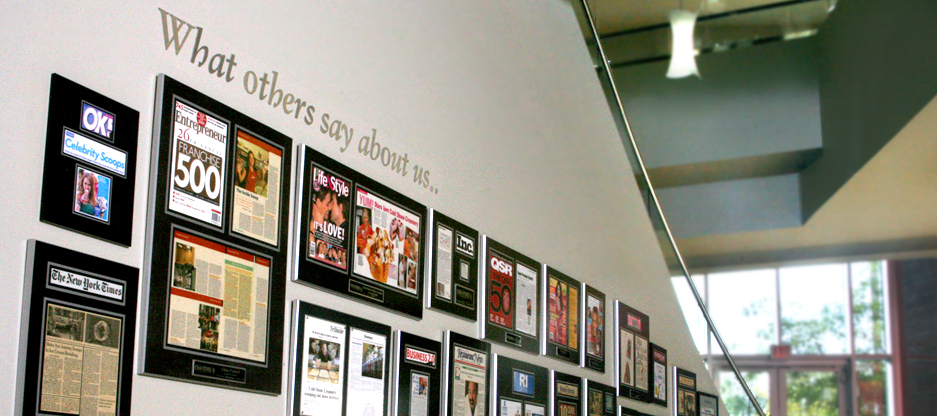 Maui Wowi Announces Event Center Agreements
SCOTTSDALE, Ariz. — Continuing to make its mark at event centers throughout the United States, coffee and smoothie franchise Maui Wowi® (www.MauiWowi.com) has announced four partnerships that will answer the demand for healthier food and beverage alternatives at hightraffic venues in Alabama, California, Florida and Texas.
Working with its extensive network of franchisees, Maui Wowi will bring its flavorful fruit smoothies like Mango Orange and Black Raspberry to eight new locations. With the latest partnerships, the brand will be a fixture on the campuses of Texas A&M University and the University of Central Florida. Franchisee Mark Rome will operate mobile carts at Kyle Field in College Station, Texas, while Franchisee Sandro Steiner will serve Orlando customers at UCF's Spectrum Stadium, CFE Arena and the UCF Baseball Complex during sporting events and concerts. Maui Wowi also offers premium Hawaiian coffee, as well as smoothies with alcohol at select event locations.
The states of Alabama and California will get to enjoy even more of Maui Wowi as well. Deals have been inked at the Birmingham Crossplex multi-venue sporting facility and the SDCCU Stadium (formerly Qualcomm), which previously was home to the San Diego Chargers and Padres and now gives home field advantage to the San Diego State University Aztecs. The Maui Wowi carts in Alabama and California will be run by Franchisee Trenton Turner and Franchisee Vinay Chadha, respectively.
"Whether you're cheering on your favorite football team or taking in a concert, Maui Wowi will be a fixture at multi-purpose venues to satisfy customers," said Mike Weinberger, brand president for Maui Wowi. "We are excited to announce these new deals in Alabama, California, Florida and Texas and know that people are going to continue to love our products at every event they attend."
Maui Wowi currently operates more than 450 units around the world, including 80 in sporting and special event centers. To find your nearest Maui Wowi unit, visit www.MauiWowi.com.