International Opportunities
Thank you for your interest in Kahala Brands, one of the largest, most experienced quick-service restaurant companies in the world! In as little as 8 years, we have introduced our Kahala Brands' restaurant concept into nearly 30 countries outside of the United States.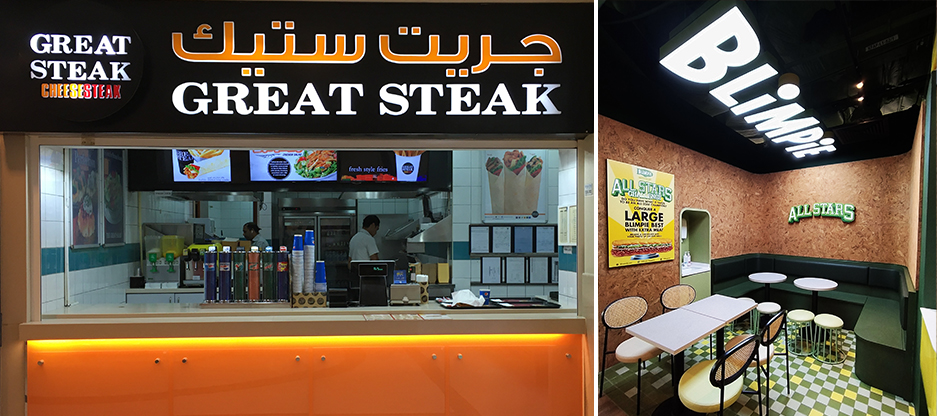 Becoming a Kahala Master Franchisee
Our international franchise development model is highly selective with respect to whom we grant master franchises. Master Franchisees must not only possess the requisite business acumen, managerial skills, leadership, resources, and experience, but they must also be passionate lovers of our brands!
Our international Master Franchisees are some of the most experienced restaurant operators and retailers in the world. We believe that combining our know-how in creating the Ultimate Quick Service Restaurant Experience with our Master Franchisee's distinctive knowledge of its country's culture and retail community creates the best recipe for success.
We therefore seek something truly exceptional when it comes to Master Franchisees abroad. We're not looking for individual store owners; we're looking for companies with experienced management that can launch and develop our brand(s) within their country. We're looking to join forces with established companies that share our passion for our brand, success and aggressive growth, our extreme commitment to quality, and our commitment to servicing our customers. Potential Master Franchisees should have the expertise, the team, and the resources necessary to support our brand – and stores – abroad.
Our Master Franchisee Profile
Ideal candidates should possess the following qualities:
Currently involved in Food & Beverage, Retail, or other service related business
Currently have multiple stores operating; multiple concepts a plus
Possess a thorough knowledge of the local marketplace and have the ability to bring in a proven management team
Have successfully introduced & developed other F&B or Retail concepts
Fully understand import/export regulations for your country and the USA
Have enough working capital for this project
If you feel that you and your company or your partners have the experience, resources, and passion to become one of Kahala's Master Franchisees – to develop your country's entire market – please click here.